A Unity Ceremony serves as a special moment in your wedding dedicated to symbolizing the special bond that only you two share. It can also signify the beginning of your new family, whatever size it may be.
We've ranked some of our favorite unity ceremony ideas that are super fun, low hassle, and perfect for celebrating a glorious new union! Because we're all about making things easy, we've found the perfect coordinating unity ceremony supplies you can get straight from Etsy!
Let us know which unity ceremony and creative Etsy piece would be a part of your dream wedding!
The flavors sour, bitter, hot, and sweet represent the different aspects and stages of marriage and in this ceremony, you commit to stay with one another through it all.
This set of four ceramic bowls is perfect for a tasting ceremony! Fill the bowls with your favorite foods, sauces, spices, or desserts. Just make sure one of each flavor is represented. We recommend a candy theme! Sour - Lemon Heads, Bitter - War Heads, Hot - Hot Tamales, and Sweet - Milk Ways!
Also known as the "First Fight Box", the happy couple locks away a bottle of wine along with love letters to each other expressing their love and excitement about marriage. Upon the newlyweds' first fight the two must open the box, read the letters aloud, share the bottle of wine, and reminiscence on their wedding day!
This "Cord of Three Strands" sign is personalized to make for the perfect unity ceremony and home decor!
Get these adorable printables and have your guests join in on writing notes to your future selves!
Close this keyless lock together to symbolize "your eternal love". Hang it on the wall of your home or in a special place to be reminded of your happiest day!
Create a keepsake art piece that forever memorializes your individual lives becoming intertwined as one in an irreversable bond.
Include the entire family with a different color of sand for each member and a personalized box making an instant family heirloom.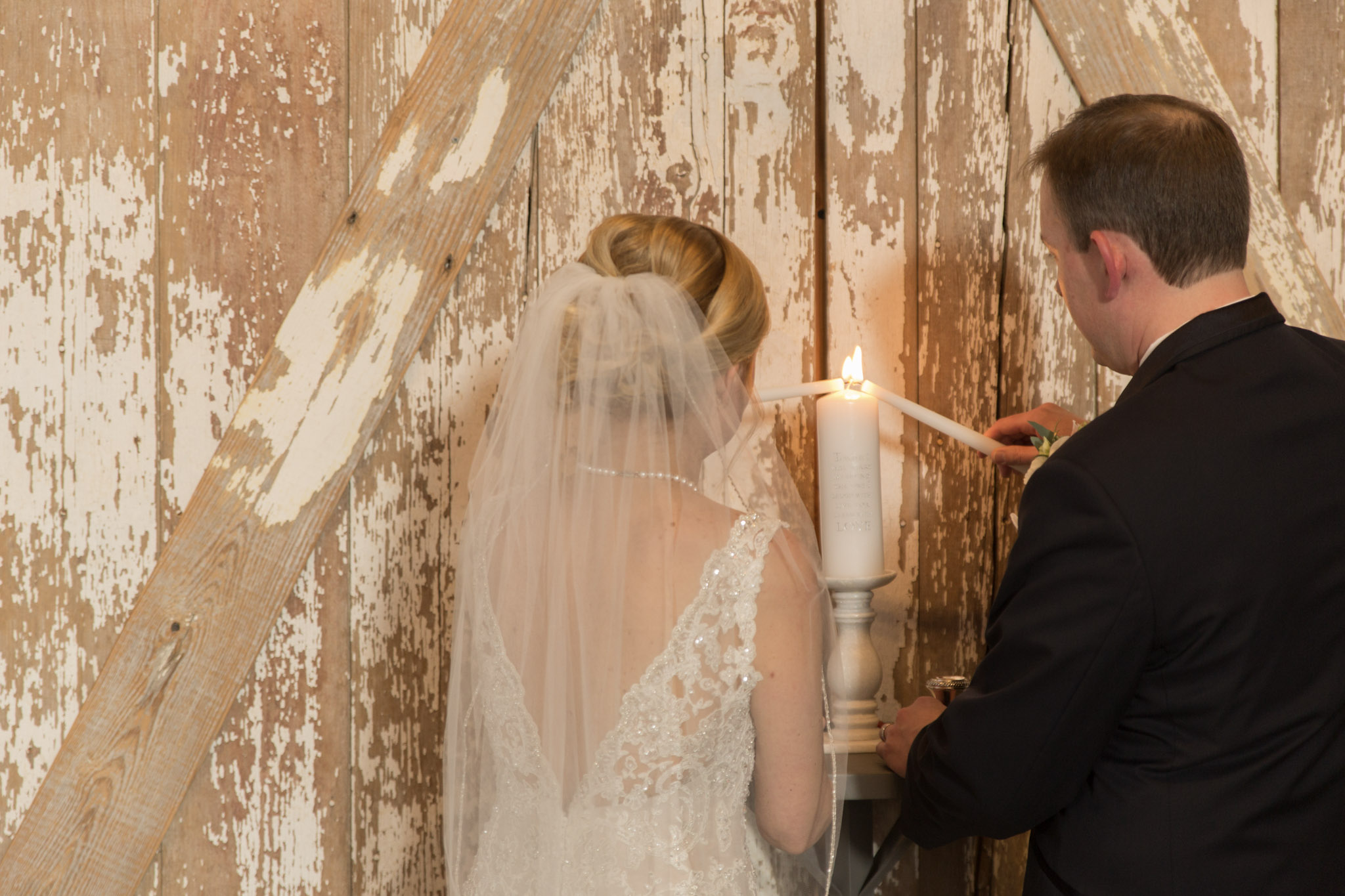 A classic for a reason, the unity candle ceremony represents the joining of two separate lives by bringing together the flames of two single candles to light one unity candle.
Add a unique flair with this geometric unity candle latern personalized with your own monogram!
Also known as a Family Unity Ceremony, this is a special way to bring together your entire family and vow to love and support one another until the end of time.
Give a special memento of your love, to go along with your vows, to your new little girl!
PLAN YOUR WEDDING AT ONE OF OUR INTIMATE WEDDING VENUES!